"I'm Rin. I'm making sure you don't do anything."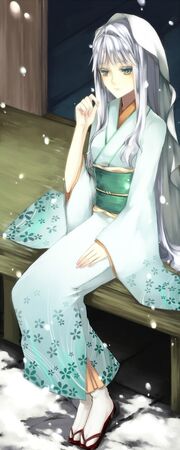 - Experiment Number: Specimen S-208
- Age: ??
- Gender: Female
- Faction: Unknown
- Weapon: Ice Powers, we assume

Appearance:Edit
A chick with white hair, pale skin, and green eyes.
Personality:Edit
Cold.
She was born in Facility S, along with her sisters Vespa and Iskra. Presumably she broke out with the other Chimera five years ago. The party met her at Facility G, where she was guarding them while Vespa searched for supplies.
Abilities:Edit
Unknown: But almost certainly ice related.

RelationshipsEdit